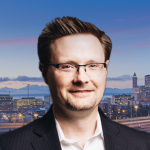 Paul Hanken
Managing Broker
The NXNW Team:
In my past career as a director of a what company, I had to wear many hats – planning, marketing, project orchestration, budgeting, project management, and collaborating on a team. Problem-solving was also a strong driver of the business on a daily basis. Looking back, it is no wonder I made the move to real estate, specializing in investment properties and investors. I now get to use my skillset for a cause I am excited about and find an adventure.
My niche in our brokerage is working with investment property owners from needs analysis, research, and procurement to property management and selling for leverage (such as 1031 Exchanges). Finding wholesale properties (such as foreclosures and auctions) and matching those with investors is exciting as these have the potential for very high returns.
Great property management and ongoing strategy adjustments are the key to a strong return, and that is where we shine.